Sure, we all know how redundant it can get clocking in, completing tasks, attending meetings, and heading home when the clock strikes 5. But with our unique selection of office supplies—ranging from sheet protectors to business cards—our customers are able to add as much or as little flavor to the workspace as they want! The monotony of office life doesn't have to set in when you use customizable office supplies and products from Helton Tool & Home. Read on to find out how our paper supplies are guaranteed to help brighten the office in truly unique ways.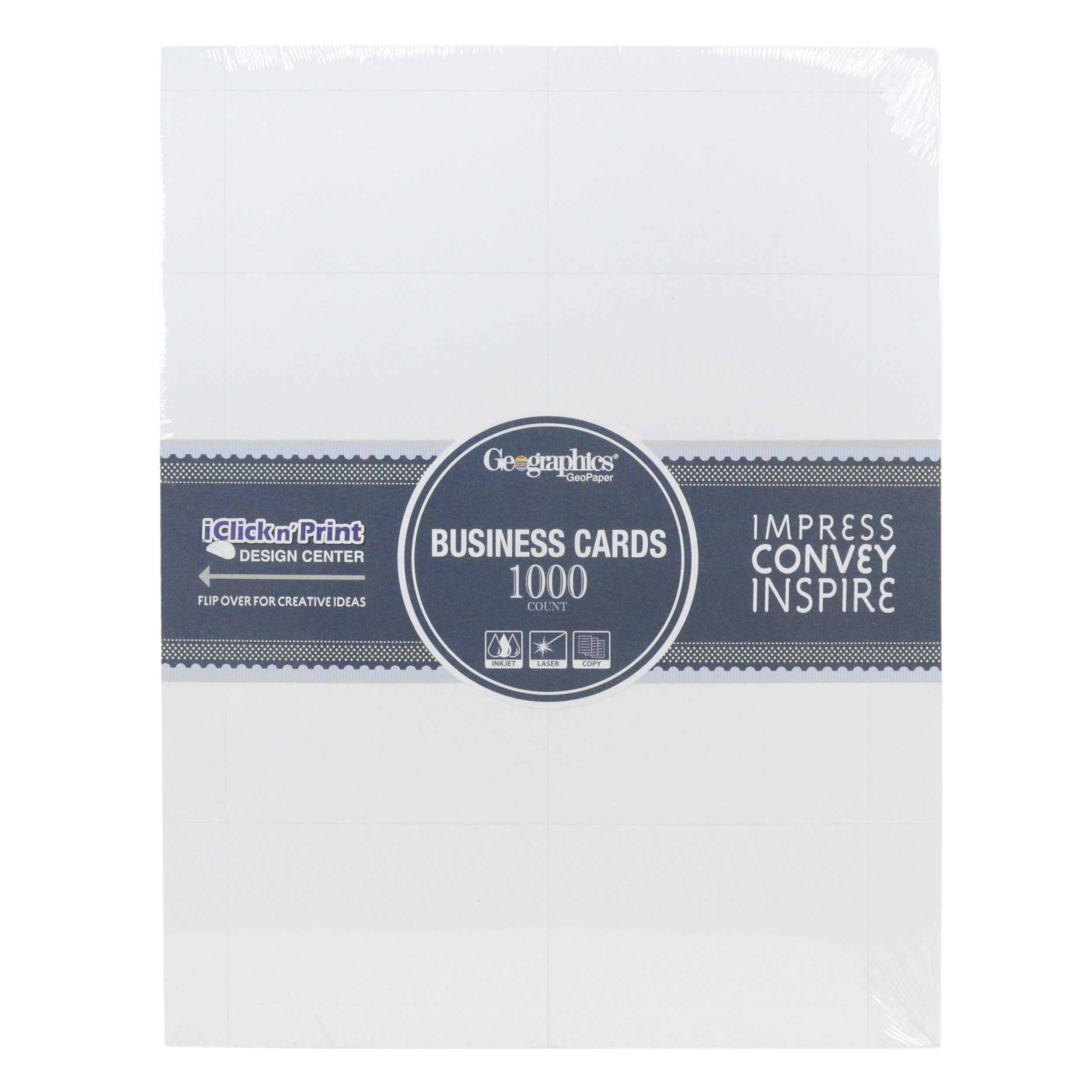 We'll start where any good business transaction begins: with the business cards. Our Geographics brand business cards come to our customers as a blank canvas, ready to be printed with the fonts, decals, spacing, and sizing that suits the business best. These business cards come on a perforated 8.5" by 11" heavyweight paper stock that is compatible with Inkjet and laser desktop printers. Customers are able to create business card templates using any number of programs available online or as part of their existing word processing software. Once the masterpiece has been transferred to the Geographics page, it is easy to bend and tear the cards to the standard 2" by 3.5" business card size. These versatile, 100% customizable business cards also work great as table placements, organizational labels, flash cards, and much, much more.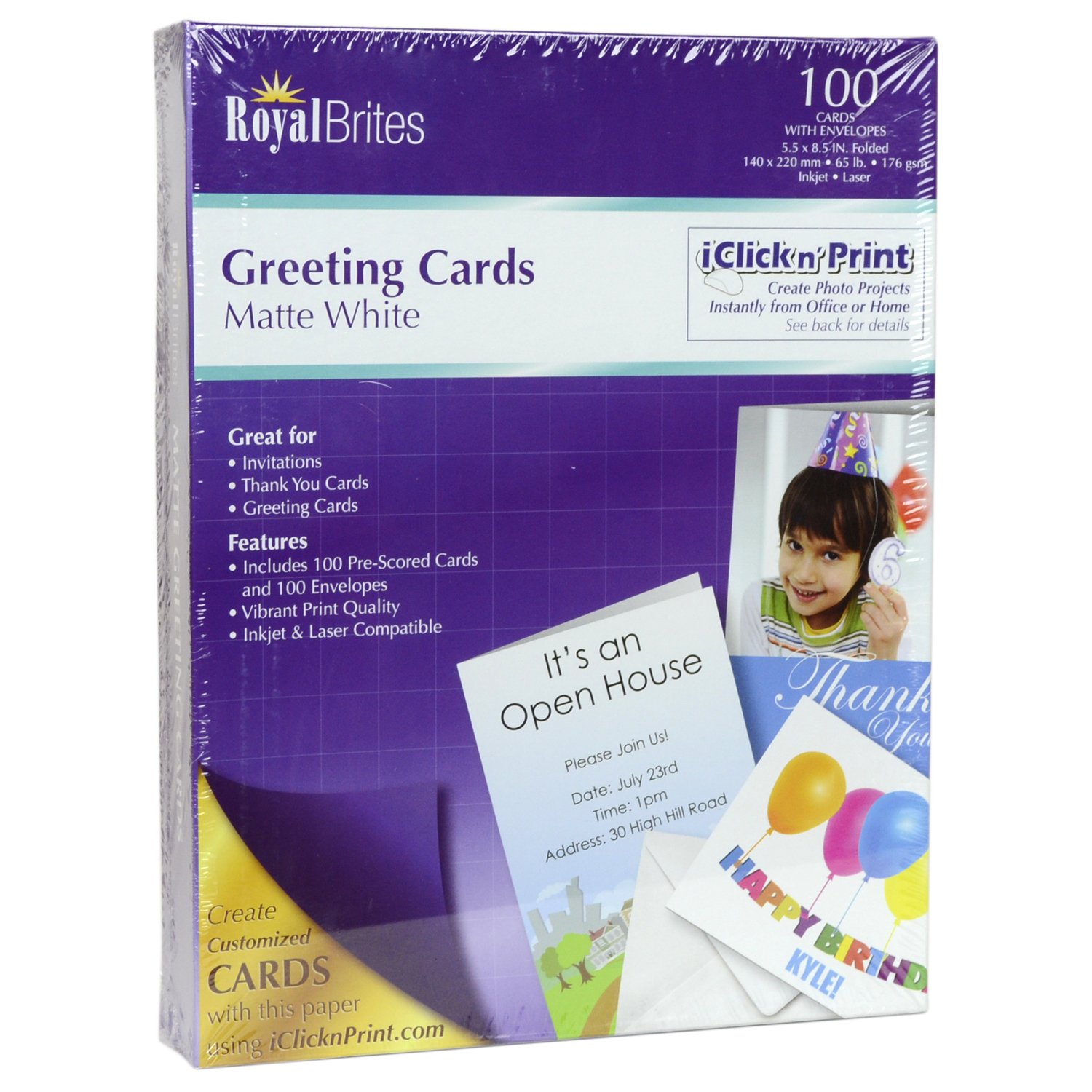 Featuring just as many customization options as with our business cards, it's no surprise that the sky is the limit with our Royal Brites brand greeting cards. Each package contains 100 completely customizable cards with 100 plain white envelopes. Like the business cards, these start as 8.5" by 11" sheets of 65 lb paper weight card stock. This durable paper can be used with desktop printers, resulting in crisp, clear designs and lettering. Each sheet is scored to facilitate easier folding, resulting in cards that measure 8.5" by 5.5"—enough canvas to display any number of creative invites, celebrations, condolences, well-wishes, announcements, and so much more.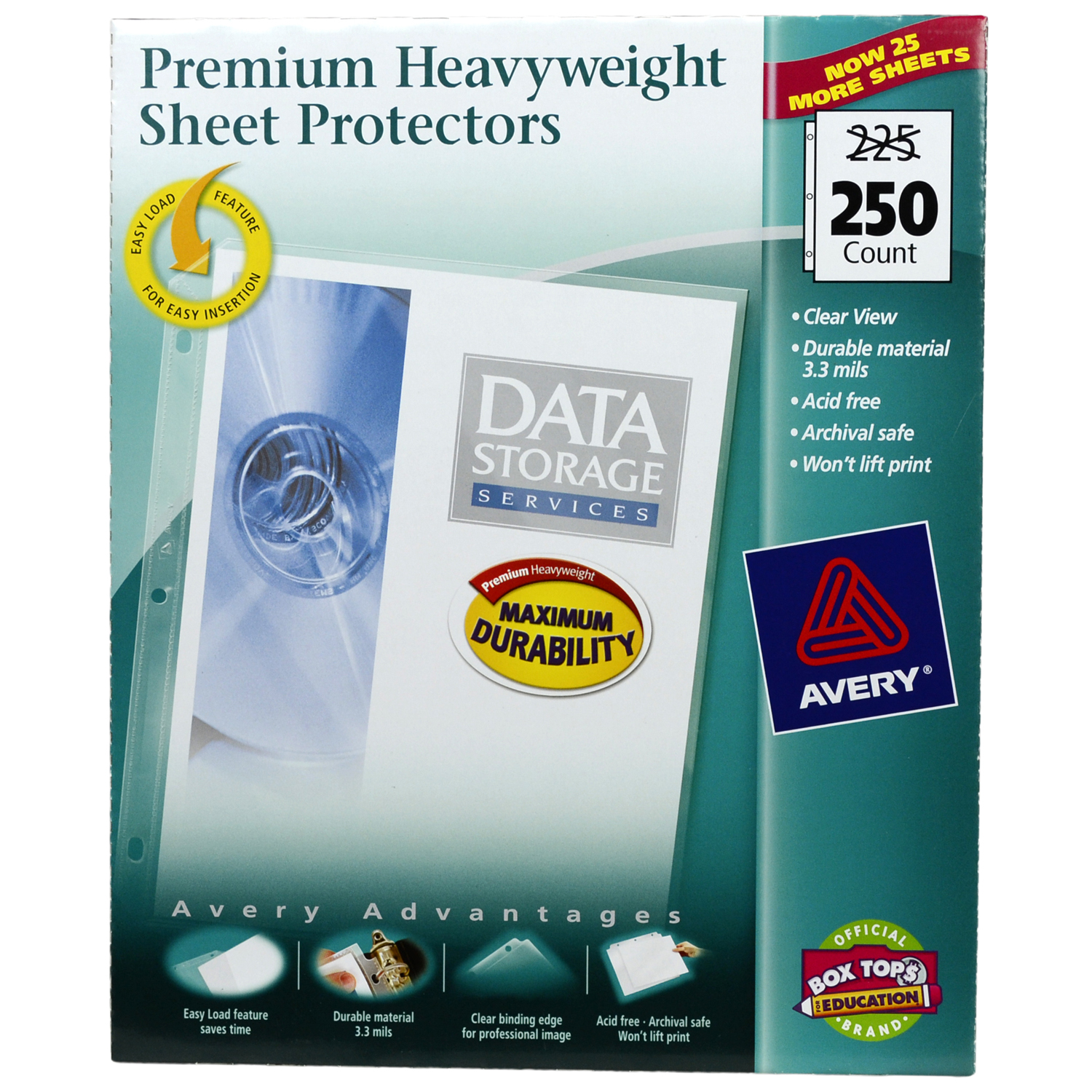 When you've completed a project—a real masterpiece—it's important to preserve it in an easy, reliable, professional-looking way. Enter our Avery sheet protectors. Constructed from durable non-stick plastic, these sheet protectors have an easy-load top that facilitates a simple slide-in loading process, so there are no bent or crumpled corners. Our customers can expect their project and presentations to look excellent for years to come, as these sheet protectors are acid-free and archival-safe. Decades from now, there'll be no brittle edges or yellowing corners found in these crystal clear paper protectors! Even the binding edge, which features the standard 3-hole punch, is clear and professional-looking for any number of projects.
Simply put, the ins and outs of office life aren't so boring or ordinary when there are literally millions of opportunities for customization. Load a few sheets of our business cards or greeting cards into the desktop printer, and let creativity take over. When the project is done, preserve it in Avery sheet protectors, and show it to everyone!
Recent Posts
This week we've been thinking of all the ways we can squeeze the goodness out of the last few we …

With the help of your trusty string trimmer and the things you'll learn in this blog post, your s …

Sure, we all know how redundant it can get clocking in, completing tasks, attending meetings, and h …