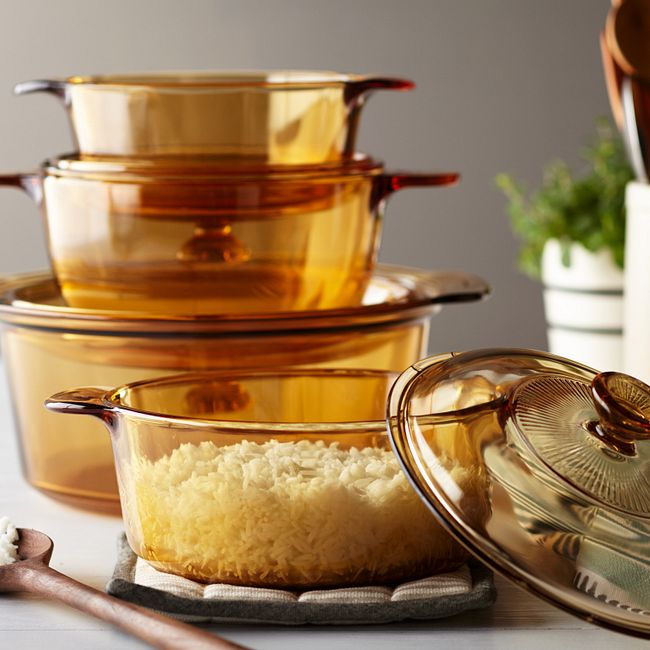 Upgrade Your Cooking Experience with the Vision Glass Cookware Set
Are you tired of using the same old boring cookware in your kitchen? Want to add a touch of excitement and sophistication to your cooking routine? Look no further than Helton Tool & Home's Visions Glass Cookware Set 4pc!
Made from durable ceramic glass material, this cookware set offers a perfect way to cook and monitor your food. Not only does this cookware set have a modern look and sleek design, but it also offers plenty of other benefits that will enhance your cooking experience.
No More Lingering Smells or Tastes
One of the best things about using ceramic glass cookware is that it doesn't absorb odors, flavors, or stains from your food. That means you can cook up a storm without having to worry about your cookware retaining any funky smells or tastes. So go ahead and cook that spicy curry or garlicky pasta dish - your Visions Glass Cookware Set won't judge!
Convenient Handles for Easy Serving and Storage
The Visions Glass Cookware Set also features convenient handles, making it easy to serve your culinary creations straight from the stovetop to the table. Plus, the handles make it easy to store your cookware when not in use, keeping your kitchen organized and tidy.
Perfect for Any Stovetop
Whether you are cooking on an electric or gas stovetop, the Visions Glass Cookware Set has got you covered. The ceramic glass can withstand high temperatures so that you can confidently cook on any type of stovetop.
Clear Glass Design - Watch Your Food Cook
Thanks to the clear glass design, you can keep an eye on your food as it cooks. Whether you are making a delicate sauce or a hearty stew, you can monitor your dish's progress without having to lift the lid. And let's be honest - who doesn't love watching their food cook?
Upgrade Your Cooking Game Today
The Visions Glass Cookware Set is an absolute game-changer in the kitchen. With its ceramic glass material, convenient handles, and clear glass design, you'll wonder how you ever cooked without it. So, what are you waiting for? Upgrade your cooking game today and start whipping delicious dishes like a pro with Helton Tool & Home's Visions Glass Cookware Set!