Just because summer is over doesn't mean you need to be done harvesting from your own backyard. If you want to continue your gardening through the cool fall season, your dreams of a fall garden can easily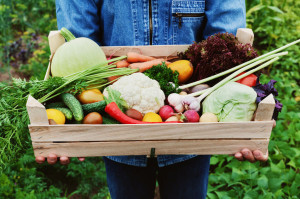 come true. In addition to those who want to extend their plant time, fall gardening is perfect for those who don't want to contend with as many bugs or the high heat of summer. Here are the heartiest, fall-friendly veggies to consider planting.
Arugula: This peppery, green, leafy vegetable is hearty and delicious. It grows like lettuce, with seeds germinating in about 5-7 days, even in cold weather.
Beets: Beets are perfect fresh, marinated or cooked. Seeds germinate in about 5 days and should be planted as early before frost as possible, about 10-12 weeks before the freezing cold hits.
Carrots: These root vegetables are a classic for fall gardens. Make sure to sow these no later than 10 weeks before your first frost is likely to hit. They are perfect for any fall or winter-themed meal and have ferny tops that pop up through the soil that make your garden pretty as well as delicious.
Greens: Greens like kale, collards and mustard are winter-hardy and delicious in everything, from a sautéed side dish to a smoothie, to a stir fry.
Garlic and onion: Stock up on the veggies that will fill your soups, stews, and winter stir fry dish. Onions aren't difficult to grow, but make sure you choose the right kind of onion for your area. Garlic bulbs are an easy-to-grow crop that will make for a delicious summer harvest.
When it comes to fall planting, there are a lot of options that should easily thrive in your backyard garden. Choose the right seeds and enjoy a veggie-filled harvest. For more yard care or lawn related tools, get in touch with us today.